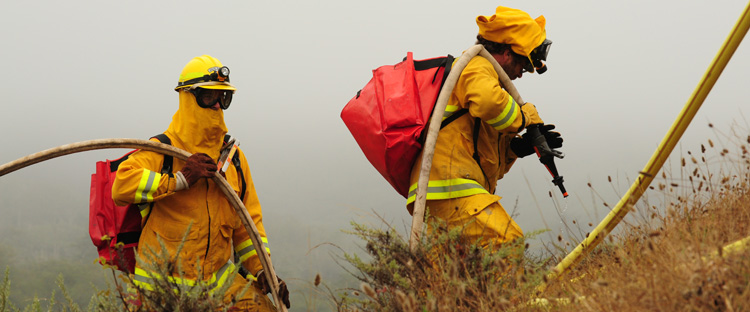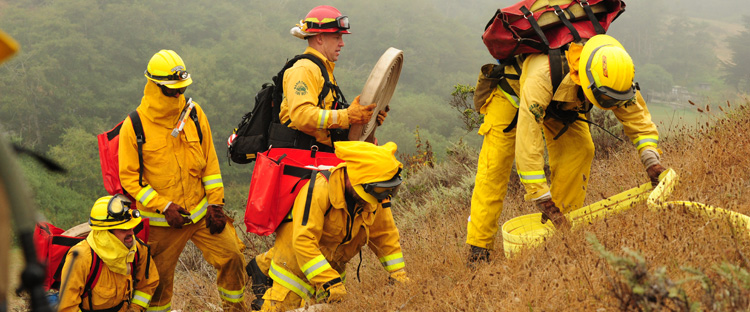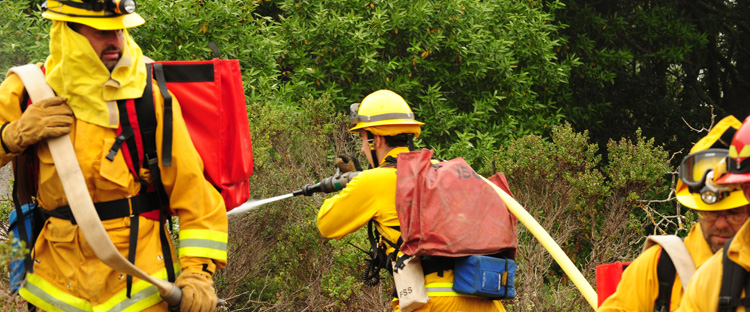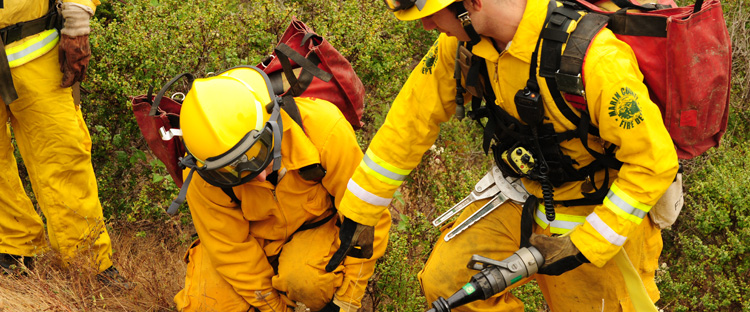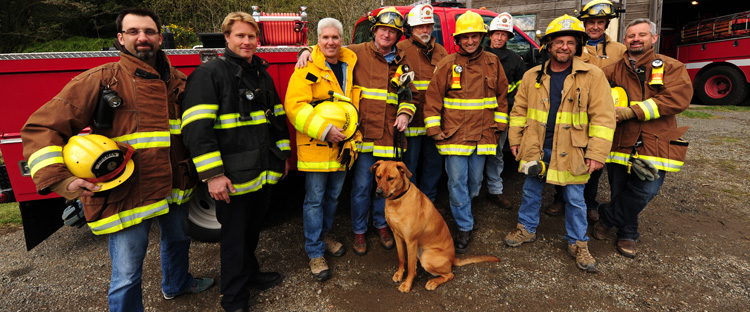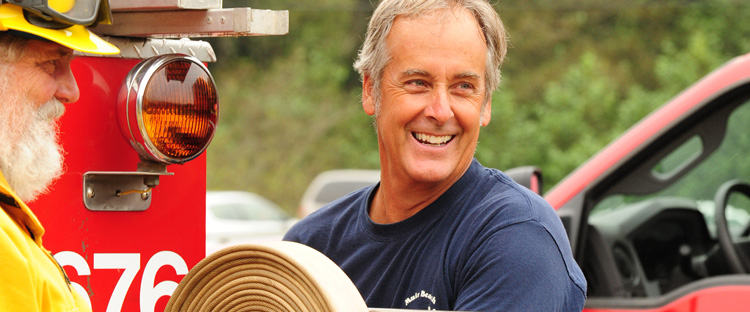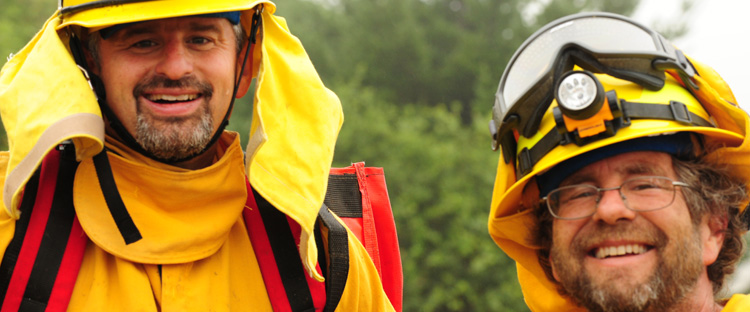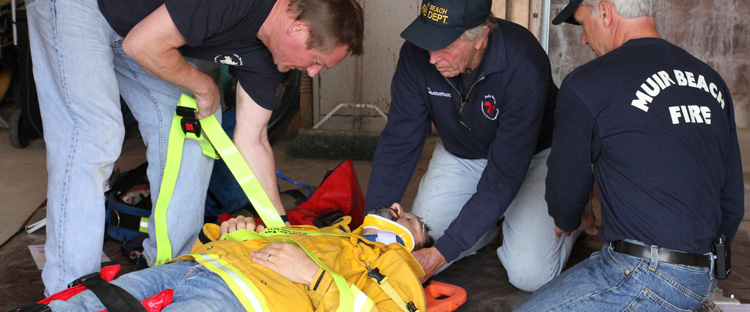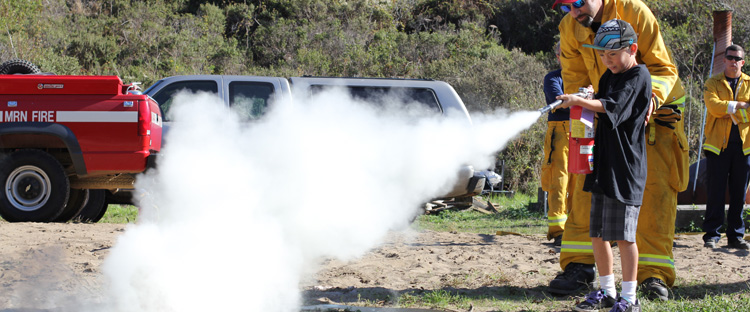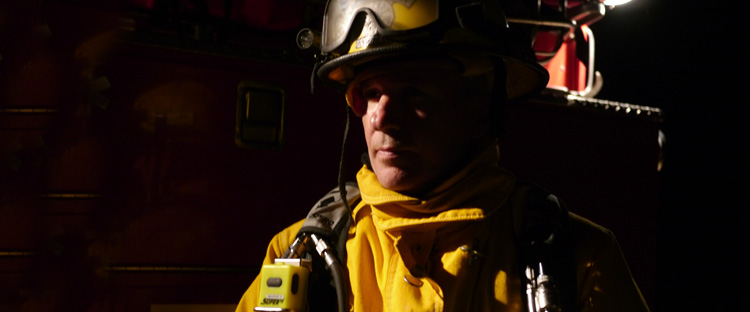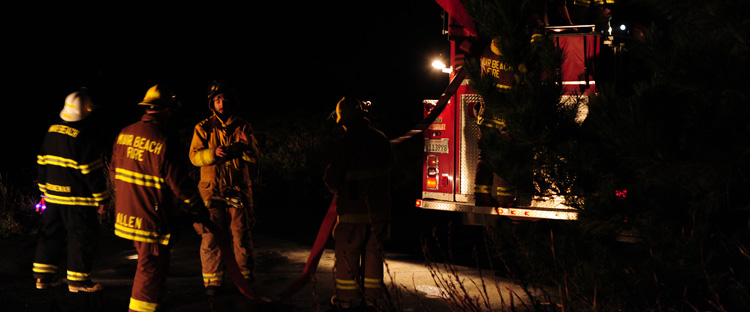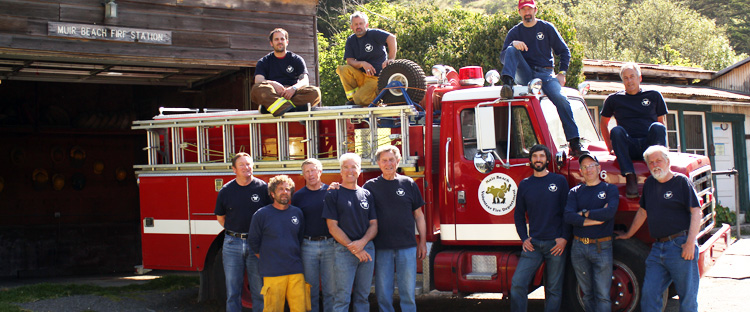 Muir Beach is one of the smallest communities in the Bay Area and, without question, one of the most beautiful. Muir Beach Volunteer Fire Department keeps it safe for all of us.
We are dedicated to keeping Muir Beach safe for those who live here and for the over one million people who come here yearly to visit our celebrated Muir Woods, spectacular hiking and biking trails, popular beaches and famous coastal highway. Adjacent to National and state parkland, Muir Beach is an incredible place to live and play.
This 100% volunteer fire department has been in operation for over 40 years. We are a team of dedicated Muir Beach residents who train to be ready to step forward in emergency situations. Whether it's a fire or medical call, we are often first on the scene to respond and we offer crucial support to Marin County firefighters.
We rely on individual donations and the fundraising support of the community for our ongoing training and equipment needs. Even small amounts make a difference. Please give what you can. With your support, we can continue to serve the community we love.
Thank you,
Chief Chris Gove
Back to the top